Delta Dental Dentist – Lawrenceville, GA
Discover the Benefits of Delta Dental Insurance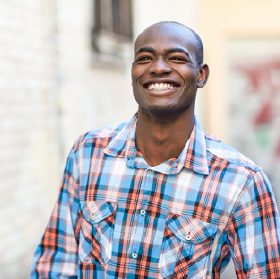 In combination with good oral habits practiced at home, preventive care is the only way to keep your teeth and gums healthy for the rest of your life. Fortunately, whether you purchased dental insurance through your employer or on your own, a Delta Dental dentist in Lawrenceville like Dr. Bruce Carter can make these twice a year visits less stressful on your wallet. By using your dental insurance coverage, you can not only improve your oral health but prevent problems from developing in the future.
Delta Dental Coverage Availability & Fees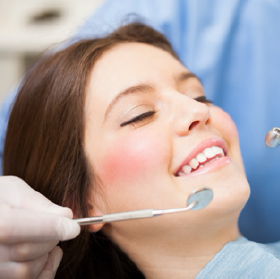 Did you know that with every $1 you spent on preventive care, you can end up saving between $8 and $50 on restorative and emergency services? That's quite a savings! What's even better is that although all dental plans are different, most Delta Dental insurance plans offer similar coverage, which includes:
100% preventive care (cleanings and exams every six months)
70-80% minor preventive services (fillings, dental sealants)
50-70% major services (dental crowns, bridges, and implants)
When enrolling in Delta Dental coverage, you will be expected to pay a monthly premium that grants you access to your policy. Once you meet your deductible, the insurance company begins to pay more of their share of the services you receive. Within a single calendar year, you will have an annual maximum that you must take into consideration when planning your treatments. Should you go over that allotted amount, you will be responsible for the remaining balance; however, our team will be happy to spread out your treatments, if possible, to help you save the most money and get the most out of your benefits.
As an in-network provider for Delta Dental, we've already negotiated services and cost with the insurance company to ensure you receive high-quality dental care at the most affordable price. However, if we are considered out-of-network, we will certainly work with you to lower your costs.
Meet Teana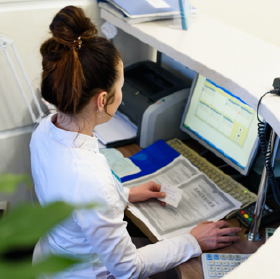 As the patient coordinator for Dr. Carter's practice, Teana has been working in the dental industry for the past two years. Not only is she kind and welcoming to all patients who come through our doors, but she will work to help you better understand your Delta Dental insurance policy as well as work on your behalf to file any necessary paperwork or claims. In addition, Teana will be happy to review your policy and help you get the most out of your dental benefits.
Uninsured? Not to worry! Teana will be happy to assist you in enrolling with CareCredit, a third-party financier who offers little-to-no interest payment plans that will make paying for your dental work more manageable and less stressful.