Dental Implant Frequently Asked Questions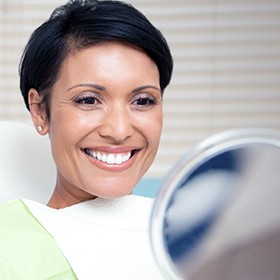 Before you choose dental implant supported tooth replacement, we encourage you to take as much time as you need to consider the pros and cons of your tooth replacement options. We know you'll have a lot of questions, and we've provided answers to some of the ones we hear most often on this page. If you have additional questions or want to schedule a consultation appointment with Bruce E. Carter, DMD and the Transforming Smiles team, call our Lawrenceville dentistry practice today. We look forward to helping you create a gorgeous smile you'll be proud to share.
Why Choose Transforming Smiles for Dental Implants?
30+ Years Of Clinical Expertise
Experience Extraction, Surgical Implant Placement & Restoration At 1 Practice
Average Success Rate Of Over 95%!
What are Dental Implants?
Dental implants are precisely crafted posts that are used to replace the lost roots of missing teeth. They are surgically positioned below the gums where the supportive bone and soft tissue will fuse with the implant posts, recreating gorgeous smiles.
What are Dental Implants Made of?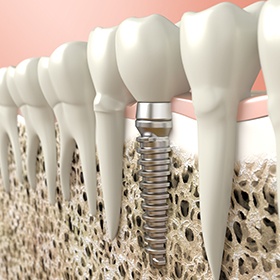 Dental implants are available in a variety of materials. Traditionally, implants were made from titanium. This biocompatible material has been used in treatment for broken bones for years, and it makes a great implant post option for most patients. For those who have allergies or sensitivities to traditional dental metals, zirconia implants have proved to be effective alternatives. Additionally, these lighter-colored implant posts are less likely to be visible through the gum tissue over time.
How are Dental Implants Placed?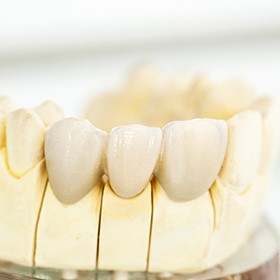 Dental implants are surgically positioned below the gum line. While many patients shy away from this treatment when they hear it requires surgery, these implant placement procedures are minimally invasive. We simply create a small incision in the gum tissue. Then, the implant is positioned below the gums. Finally, a protective cap is placed. This cap protects the implant as it fuses with the gum and bone tissue. It also maintains the shape of the soft tissue so that we can attach the replacement tooth or teeth once the implants are firmly in position.
How Many Dental Implants do I Need?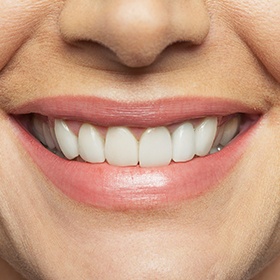 The number of dental implants needed will depend on the number and location of missing teeth. For a single tooth or two consecutive missing teeth, a single implant can usually be used to support one dental crown or two fused crowns. For patients with several consecutive teeth, a fixed bridge restoration will be crafted and attached to two implant posts, one at each end. For patients missing numerous consecutive and nonconsecutive teeth, implant supported partial or full dentures will be recommended. We can typically use three to six implants to support a denture.
How Much do Dental Implants Cost?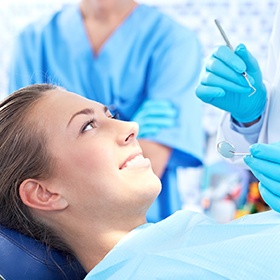 The cost of dental implants varies dramatically based on your unique situation. To ensure you receive an accurate estimate, you should schedule a tooth replacement consultation in our Lawrenceville dentistry practice. During this visit, we'll walk you through every step of the implant supported tooth replacement process, including out of pocket costs and dental insurance coverage when available.
How Long do Dental Implants Last?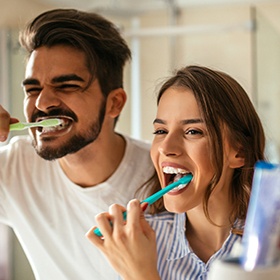 Dental implants can last two decades or longer with proper care. In fact, most patients keep the same dental implant supported tooth replacement for the rest of their lives. It's essential to maintain proper in-office and at-home oral hygiene to avoid unnecessary oral health concerns that may lead to the loss the implant posts.
What is the Dental Implant Success Rate?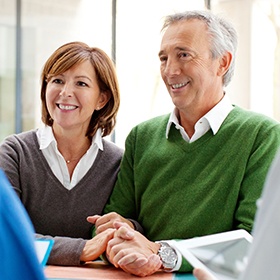 Dental implants have a 95% to 98% success rate on average. With proper care and placement, you can look forward to keeping your new smile secure and confident for decades to come.