Advanced Dental Technology
Modern Dentistry That Goes The Extra Mile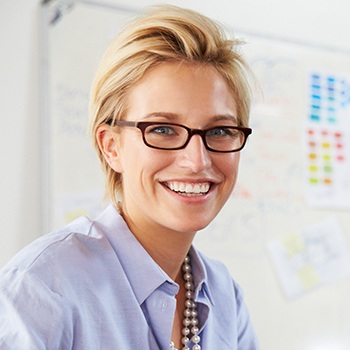 At Transforming Smiles, Dr. Bruce Carter is proud to pair his one-on-one care approach with state-of-the-art technology that elevates each experience even further. From added comfort to outstanding efficiency, our dedicated team can't wait to introduce you to these valuable benefits during your next visit here in Lawrenceville. We see patients from all over Gwinnett County and the surrounding areas, so don't hesitate to contact us today!
CT/Cone Beam Scanner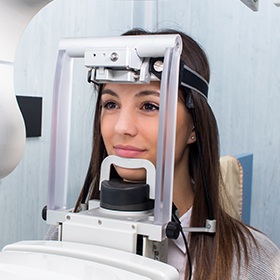 As a highly experienced dentist who typically tackles complex reconstructive and cosmetic cases, Dr. Carter never wants to leave even the smallest details to chance for the sake of his valued patients. That's why he's invested in a state-of-the-art Cone Beam, which exceeds the limitations of traditional X-rays and captures three-dimensional, panoramic images of the patient's oral structures, jaw, skull, and more. This allows for comprehensive, confident treatment planning and an exceptional success rate, whether our team is handling surgical implant placement or wisdom tooth extraction.
Intraoral Camera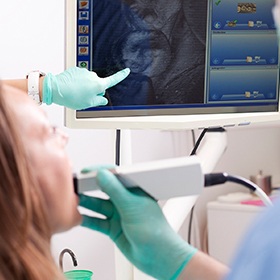 Oftentimes, patients are left to wonder what exactly their dentist is seeing during routine examinations. Intraoral cameras help us shed some much-needed light on the subject. This diagnostic process is simple – we'll navigate a camera-tipped wand throughout the mouth, capturing highly detailed images that can be transferred to a monitor in the treatment operatory. Dr. Carter can then use these images as helpful visual aids when discussing any concerning findings and potential treatment paths.
Digital X-Rays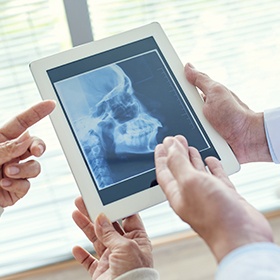 X-rays are an essential part of quality dental care – after all, there's a lot of information about a person's oral health that can't simply be gleaned from a surface view. Our practice uses digital radiography because of its countless advantages when compared to traditional film. For instance, there is no need for a darkroom or hazardous development chemicals – the images are made available for viewing within mere seconds! Any radiation exposure is also drastically reduced, which makes this process much safer for children and adults alike.