Mercury Free Dentistry
Dr. Bruce E. Carter Provides
Mercury-Free Dental Services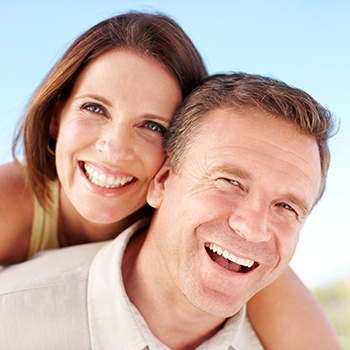 While the ADA officially states that the mercury level in amalgam fillings is safe, our office takes no chances with the health of our patients. In fact, Dr. Carter and Dr. Zafrani and his team refuse to compromise your oral health and esthetics with amalgam dental work which can expand over time and crack the teeth. For fillings, we use safe, durable composite resin, and for most crowns, we use porcelain restorations. Your smile is part of your personality and your image, and we will partner with you to maintain your oral health and your natural, gorgeous smile.
Why Choose Transforming Smiles for Mercury Free Dentistry?
Top-Tier Porcelain Dental Materials For Outstanding Durability & Beauty
Minimal Oral Sensitivity to Changes in Temperature
Passionate & Highly Trained Dentist With Decades of Experience
Composite Fillings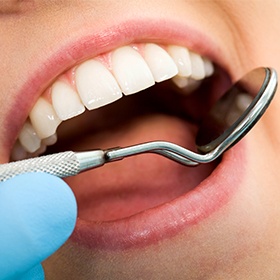 Here in Lawrenceville, Dr. Carter and Dr. Zafrani solely uses tooth-colored fillings that are crafted from composite resin material. They are bonded directly to the natural dental structure, helping to correct damage caused by decay and strengthen the overall tooth. The bond of a composite resin filling can last for up to ten years or even longer, which is roughly the same lifespan as a traditional amalgam filling. What's also important to remember, though, is that dental amalgam doesn't actually bond to the tooth at all. It simply forms a barrier against decay. This is why amalgam fillings are likely to weaken and compromise the natural tooth enamel over time.
Another significant advantage of composite resin fillings is that they provide long-term protection against bacterial invasion. Once bonded in place, these fillings won't change their natural shape, even when faced with regular biting and chewing pressure. This means that harmful food particles won't be able to enter the tooth at any point. However, silver amalgam fillings are capable of changing shape over time because of gradual wear-and-tear. Tiny cracks can form, allowing for bacteria to worm their way in and cause further decay and cavities. These are just some of the reasons why Dr. Carter and Dr. Zafrani are passionate about mercury-free dentistry here in Gwinnett County.
Porcelain Crowns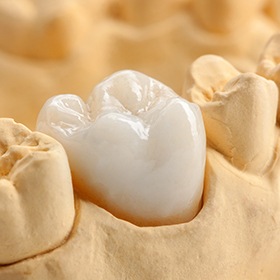 When repairing dental structure that's too badly damaged to accommodate a filling, Dr. Carter and Dr. Zafrani will recommend a porcelain crown. This restoration can bring back much-needed structure, function, and overall strength to teeth that have faced advanced decay and physical trauma. It fits over the remaining visible shape, both protecting it from further harm and preserving the patient's overall bite and jaw alignment.
In most cases, it will only take a couple of short appointments to successfully complete a brand-new, customized porcelain crown. Once the crown is firmly in place, patients can care for them as they would a natural tooth with diligent brushing and daily flossing. Make sure that you're also scheduling professional checkups and cleanings with the Transforming Smiles team twice each calendar year.
Are you seeking mercury-free dentistry in Lawrenceville or Gwinnett County? Patients from Duluth, Atlanta, Suwanee, and the surrounding areas are always welcome here. Don't hesitate to contact Dr. Carter and Dr. Zafrani and schedule a first visit today.