Oral Cancer Screenings
Your Next Dental Checkup Could Save Your Life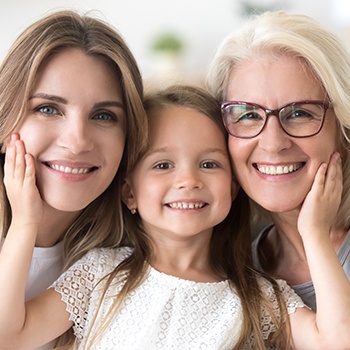 At Dr. Bruce E. Carter's Lawrenceville dental practice, we always examine your mouth for abnormalities and early signs of oral cancer. Did you know that one American dies every hour from oral cancer? Only a little less than half of patients diagnosed with this condition will survive more than five years. During your regular dental checkup, we will examine your entire mouth and search for tell-tale signs that may indicate abnormal cells.
Why Choose Transforming Smiles for Oral Cancer Screenings?
Dedicated Examinations During Every Routine Appointment
Highly Skilled & Dedicated Dentist
Comfortable, Modern Office Environment
Do I Have Oral Cancer?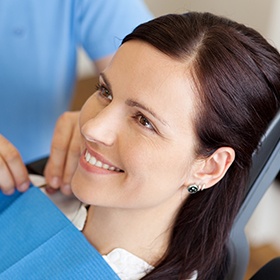 Common signs of oral cancer include the following:
Suspicious oral sores that are slow to heal or bleed easily when touched
A sudden change in the color of the oral tissues
Unexplained tenderness, pain, or numbness in the mouth or the lips
Crusts, rough spots, thickened skin, or lumps within and around the mouth
Excessive tobacco and/or alcohol use is one of the most prominent indications of developing oral cancer, but it's important to remember that nearly 25% of cases occur in patients who don't exhibit any known risk factors. Here in Lawrenceville, we can provide a biopsy if any potentially abnormal cells are discovered during your examination. This test can be very helpful when it comes to detecting the early stages of cancer. If our findings come back positive, a more extensive scalpel biopsy is typically recommended in order to form a concrete diagnosis.
Early Intervention May Save Your Life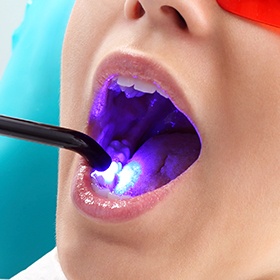 We always screen for oral cancer at your regular checkups. The earlier a problem is identified, the sooner we can treat it. If you notice any unusual changes in your mouth between dental visits, call Dr. Carter immediately. Our Lawrenceville, GA general dentistry office serves Gwinnett County, Atlanta, Duluth, Suwanee, and all surrounding communities.