Dental Checkups & Cleanings - Lawrenceville
We Take Care Of Smiles & Help Them Shine
At the Lawrenceville, GA office of Dr. Carter and Dr. Zafrani, we want our patients to enjoy healthy teeth and gums that will last a lifetime. To maintain your wellbeing and prevent dental problems, you need comprehensive exams, professional cleanings, and education about proper homecare. We can't wait to help the entire family with these essential services for years to come! Contact us today to schedule your first appointment, or if you have any questions.
Why Choose Transforming Smiles for Dental Checkups & Cleanings?
Comprehensive Diagnostics That Look At Patient's Overall Health
Dedicated Oral Cancer Screenings
Children & Adults Welcome
Comprehensive Exams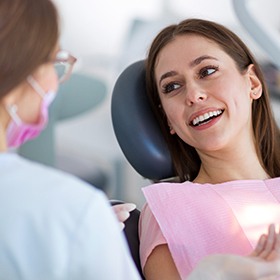 Just like the American Dental Association, our practice strongly recommends that patients of all ages attend dental checkups twice in a calendar year. During this visit, Dr. Carter or Dr. Zafrani will provide a very thorough inspection of the tooth surfaces, the gum tissue, the overall bite, any existing restorations like fillings and crowns, and more. He will also carefully look for any concerning symptoms that may indicate the presence of periodontal disease, oral cancer, or other damage. If any current smile additions are worn-down and need to be replaced (such as amalgam fillings), we will be happy to handle it.
By examining each patient's mouth at regular intervals, Dr. Carter and Dr. Zafrani can help reduce their overall risk of experiencing extensive, costly dental problems. For instance, small cavities may become advanced, destructive infections without early intervention, and small cracks in teeth can fracture further and become full-blown dental emergencies. Untreated gum disease is the top cause of tooth loss among adults here in the United States, and one person dies from oral cancer every hour on average. These issues can be successfully controlled and even treated as long as they're identified early enough in the development process.
Professional Dental Cleanings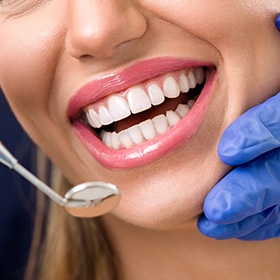 Our talented team will always customize your hygiene appointments specifically for your individual needs and the level of health or disease diagnosed at the initial exam. At every visit, we check for potential issues such as tooth decay and gum disease. Periodontal disease has been linked to an increased risk of strokes and heart attacks, which means our team stays vigilant to safeguard your oral health. Dr. Carter and Dr. Zafrani have experience in children's dentistry and we look forward to treating the youngest members of your family as well.
Professional Dental Hygiene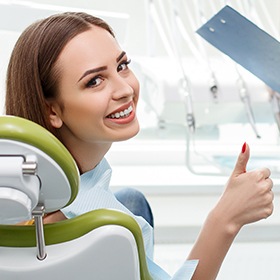 Every patient who's over the age of four should be receiving professional cleanings every six months on average. Here in Lawrenceville, our dental hygienists are highly experienced and very gentle; they're also specifically trained in diagnosing and treating gum disease, although our top goal is to help children and adults avoid this damaging infection in the first place. If we discover any causes for concern, our first plan of action will be to investigate the effectiveness of your oral hygiene routine at home, as well as the products you're using. Next, we may recommend a deep cleaning, which involves the following steps:
Scaling, which eliminates tartar buildup from above and below the gum line
Root planing, which smooths the rough spots on the tooth roots to prevent plaque accumulation
Antibiotic therapy, which helps to kill remaining bacteria
Gwinnett County, Atlanta, Duluth, and Suwanee residents can take advantage of all our dental services here in Lawrenceville, GA. Contact Dr. Carter or Dr. Zafrani today and schedule your next checkup!