Replace Missing Teeth - Lawrenceville
We Can Turn Back the Clock on Tooth Loss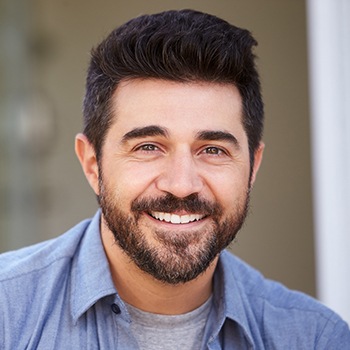 According to the American College of Prosthodontists, more than 120 million people in the United States are missing at least one tooth at the moment. At Transforming Smiles, we want to live up to our name by helping patients with a wide spectrum of tooth loss – from one gap to an entire mouthful – turn back the clock and regain capable, confident dental structure that's built to last. As an alumnus of the prestigious Pankey Institute, Dr. Bruce Carter is ready to address even the complex reconstructive needs. Contact us today to explore your options here in Lawrenceville, GA.
Why Choose Transforming Smiles to Replace Missing Teeth?
State-of-the-Art Clinical Training From The Kois Center, Pankey Institute & More
Modern Dental Implants Available
Complex Full Mouth Reconstruction Plans
What Happens if I Do Nothing?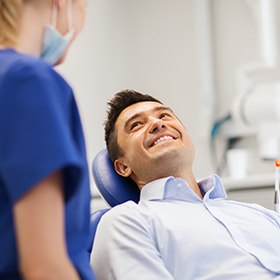 "My lost tooth is in the back of the mouth," you might say. "Won't it be all right if I just leave that spot empty?" While this option may be financially appealing at first glance, it's important to keep in mind that there are other, more serious health-related costs waiting in the wings. For instance, the jawbone will deteriorate over time without a functioning tooth root in place, which is what leads to a "hunched" facial appearance in many older patients. You may also find that your ability to eat certain favorite foods is reduced and your speech suffers, which can create social and professional barriers in your everyday life.
Dental Bridges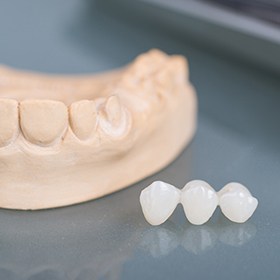 When one or more natural teeth have been lost that used to appear consecutively within the mouth, dental bridges may provide a sturdy replacement. This style of prosthetic traditionally stays in place with the help of dental crowns, which anchor over adjacent natural teeth. However, that strategy does require the natural structure of the patient's smile to be reduced. A more conservative and longer-lasting option is to outfit the new bridge with dental implants, which are placed directly within the jawbone for improved permanence and health benefits.
Dentures & Partial Dentures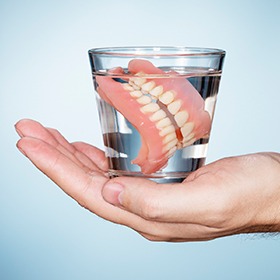 When people think of tooth replacement, dentures are most likely what they picture – but today's modern prosthetics are a big improvement over the bulky, awkward fake teeth from old-timey cartoons! Dr. Carter and Dr. Zafrani take the time to design outstanding full and partial dentures that fit comfortably, look lifelike, and function in reliable ways. These dentures can either rest on top of the gum line in the traditional sense or be anchored securely in place with state-of-the-art dental implants.
Dental Implants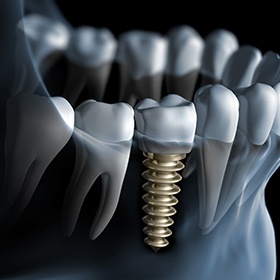 In today's world, dental implants are the clear solution for long-lasting, seamless tooth replacement that goes the extra mile. This is because implants actually replicate the entire natural tooth, not just the white crown that sits atop the gum line. By starting with a stabilizing root in the jawbone, the patient's oral health is better preserved and the new tooth functions in a virtually indistinguishable fashion from what was lost. Better yet, Dr. Carter and Dr. Zafrani have the specialty training needed to perform most dental implant procedures – including the surgical components – from beginning to end here in-house for added convenience.
Learn More About Dental Implants
Full Mouth Reconstruction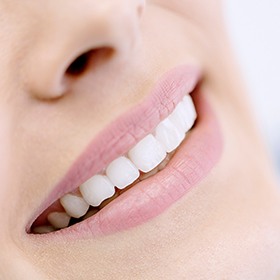 Many patients struggle with extensive, draining dental problems that can't be corrected with just one procedure. Dr. Carter's and Dr. Zafrani's extensive experience and specialty training allows him to combine several avenues of different dental procedures into a comprehensive full mouth reconstruction plan, transforming lost teeth, fractured teeth, severe infections, and more into a truly outstanding smile that improves the person's quality of life in exceptional ways. We can't wait to get started!