Dental Implants - Lawrenceville
Rebuild Your Best Smile For Life!
Missing teeth do not only damage your oral health. The loss of even one tooth can have serious consequences for your general health and wellbeing, your quality of life, and your self-confidence too. That's why Dr. Carter offers several options for tooth replacement, however, none are quite as effective or transformative as dental implants in Lawrenceville. With dental implants, you will practically see the hands of time turn back to when you had a smile that looked beautiful and felt completely comfortable. What's more is that Dr. Carter will be able to perform the entire dental implant process from placement to restoration right here in our office.
Why Choose Transforming Smiles for Dental Implants?
Comprehensive Dental Implant Placement & Restoration In 1 Location
1600+ Hours Of Continuing Education
Specialty Implant Training Through Dr. Arun Garg's Implant Seminars, the Pikos Institute & More
Benefits of Dental Implants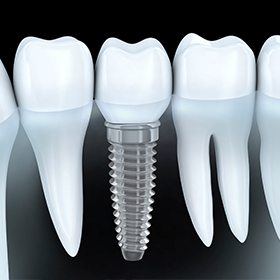 As mentioned above, there are other ways to replace missing teeth, such as a bridge or denture. What makes dental implants superior to these choices? A dental implant replaces the entire missing tooth from root to crown. In this way, an implant is the most lifelike tooth replacement, helping you once again smile, speak, and eat with total confidence that your prosthetic will remain firmly in place.
In addition, the implant that is surgically positioned in your jawbone helps to ensure the stability of your facial structure. When you are missing a tooth, there is no root to stimulate new bone tissue growth. Consequently, your jaw can begin to shrink, making you look more aged. This can even happen with a prosthetic that merely rests on top of your gums.
Indications for Dental Implants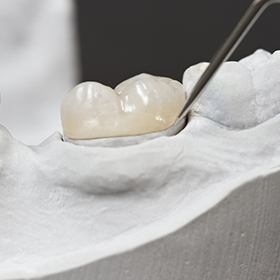 One of the biggest benefits of dental implants is their versatility. They can be used to revitalize smiles facing a wide spectrum of tooth loss, from a single gap to an entire missing arch. Specific restorative solutions are also available for each of these circumstances and can be matched with the patient's goals and preferences.
Missing One Tooth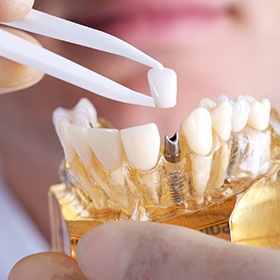 If only one tooth has been lost, Dr. Carter can pair an individual dental implant with a porcelain dental crown. This new restoration will fit right in alongside surrounding natural teeth, and its addition won't threaten the health of the existing dental structure either.
Missing Multiple Teeth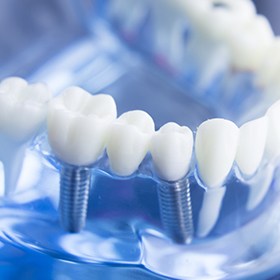 While implant-retained crowns can also be anchored in multiple places throughout the mouth, a custom bridge may be the more optimal solution if the lost teeth used to appear consecutively. This sturdy prosthetic is anchored in place with just two dental implants – one on either side of the gap.
Missing All of Your Teeth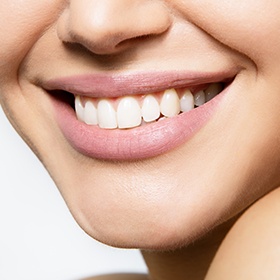 An implant supported denture can provide reliable, cost-effective coverage to patients who are struggling with drastically reduced smiles. Instead of partnering each new "tooth" with its own dental implant, we can instead strategically position a small number of implants to support a full, custom prosthetic. This style of denture can either remain removable or be permanently fixed in place.
Learn More About Implant Supported Dentures
The Dental Implant Process
Replacing lost teeth with dental implants is a multi-step process that will require several appointments here in Lawrenceville, GA, including a comprehensive examination with Dr. Carter, the surgical placement of the implants into the jawbone, and the creation of a porcelain crown, fixed bridge, or similar restoration to cover them. Follow the link below to learn more about this transformative journey and what patients can expect from it.
Learn More About the Dental Implant Process
Start to Finish Convenience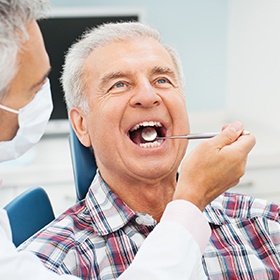 With well over three decades of experience and advanced training from prestigious organizations like the Pankey Institute and the Kois Center, Dr. Carter is uniquely qualified to handle even complex dental implant procedures in the comfort of his own practice. He will personally carry out each stage of the treatment process, from the initial extraction of damaged teeth to the surgical placement of the implant(s) to the design and placement of a brand-new restoration – and every step in-between, too. This comprehensive approach saves our patients valuable time and cost.
Caring for Your Dental Implants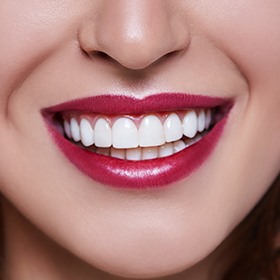 You'll care for your dental implants just as you do your natural teeth. Make sure to brush and floss daily because plaque and bacteria can cling to your prosthetic(s) just as much as they do your natural tooth enamel. If this happens, then you may be at risk for a bacterial infection known as peri-implantitis. Be sure to clean well around the gum line where plaque tends to accumulate.
Understanding the Cost of Dental Implants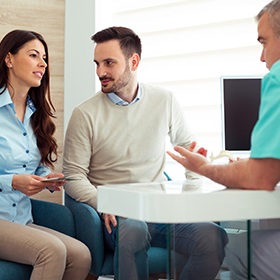 Although dental implants do cost more than traditional tooth replacement prosthetics, they are an investment that's worth making. While dentures and bridges will likely require repairs and replacements over the years, implants offer unparalleled stability and longevity. They can even thrive for the rest of the patient's life with the help of proper maintenance. If you take care of your new, implant-retained teeth, they will take care of you too!
There are several components to the dental implant procedure that will each incur a specific cost, including the surgical placement of the implant(s) themselves, the addition of a connector/abutment, and the design and creation of customized restorations on top. After an initial consultation, the Transforming Smiles team can provide a comprehensive and very clear rundown of all the financial information you'll need to know so that you can proceed with treatment confidently.