Dental Insurance – Lawrenceville, GA
Invest in a Healthy Smile Today!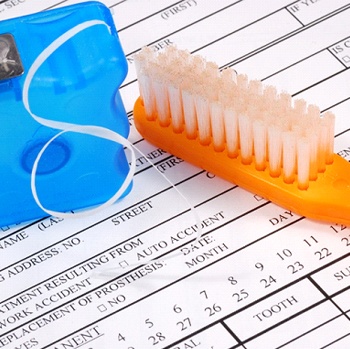 Did you know your toothbrush and floss aren't enough to keep your teeth and gums healthy? Although they are beneficial, they only provide half the care you need. The American Dental Association recommends you also see your dentist at least twice a year for a cleaning and checkup. Now, it's easier than ever to get the affordable, comprehensive services you need because you have dental insurance. Dr. Carter is a trusted dentist in Lawrenceville who works with many leading insurance carriers. He'll help you invest in a healthy smile to reduce your overall dental expenses.
How Dental Insurance Works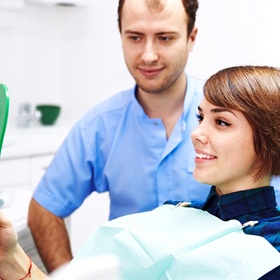 Dental insurance strongly focuses on prevention to preserve the teeth to lower long-term costs for care. Research shows, every $1 spent on prevention can save $8 to $50 on restorative or emergency services. Routine cleanings and checkups prevent several common issues for occurring, like tooth decay and gum disease. This lessens the need for a costly treatment down the road.
Depending on your specific policy, your coverage may include:
Preventive: 100% covered, including cleanings, checks, and x-rays.
Basic Dental: 80% covered, such as fillings, root canals, extractions, and periodontal therapy.
Advanced Dental: 50% covered, like crowns, bridges, and dentures.
What is the Difference Between Dental and Medical Insurance?
Medical insurance focuses on coverage to help you after an illness or injury. Dental insurance differs because it emphasizes prevention. Not to mention, there are yearly limits and maximums. After paying your monthly premiums for your policy, you have the coverage you need for preventive care. If an issue arises, your insurance gives you an annual limit after paying your yearly deductible.
At the end of the year, your policy expires. It will not carry over into the new year, and you aren't reimbursed for any unused benefits. With less than 3% of Americans meeting or exceeding their annual coverage, we don't want to see you waste your benefits. We work on your behalf with your insurance carrier to maximize the value of your policy.
In-Network VS Out-of-Network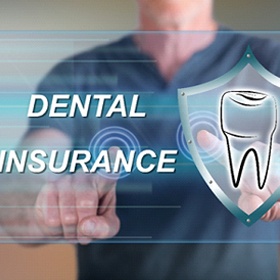 Dr. Cater works with both in-network and out-of-network patients to keep dental care affordable.
In-Network Coverage
Your insurance company recommends you visit an in-network dentist because they have pre-negotiated rates. This allows you to maximize your savings. Dr. Carter is proud to be in-network with:
Out-of-Network Coverage
Although it's recommended you visit a dentist who is in your network, you can choose any location that accepts your coverage. You can still use your benefits, but you will need to pay the difference between your insurance's allowable amount and the dentist's fees. Dr. Carter works with you to file the necessary claims on your behalf to reduce the amount you need to pay out-of-pocket.
Schedule an Appointment Today!
If it's time for your next cleaning and checkup, don't worry about a large dental bill. We'll help you get the care you need while staying within your budget. Contact our office today to schedule your appointment.