Restorative Dentistry - Lawrenceville
We Help Patients Regain Strong, Healthy Teeth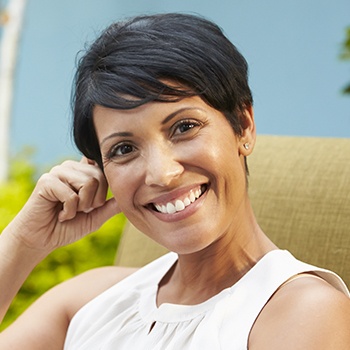 At the Lawrenceville office of Dr. Bruce Carter, we understand your teeth and gums face daily challenges that negatively impact your oral health. Wear and tear on your smile can lead to decay, breakage, and tooth loss. Gum disease can affect your gums, teeth, and even your heart.
Dr. Carter has advanced postgraduate training from many dental education sources, which allows him to diagnose oral health problems ranging from simple issues to complex cases. If you live in the Lawrenceville area, don't compromise your smile by avoiding necessary treatment. With restorative dentistry, we can repair and renew your smile.
Our team will address the areas of each patient's smile that are damaged and diseased, suggesting state-of-the-art restorative dentistry treatments when needed. We select the finest materials and work with technologically advanced labs to ensure that your restorations look great and stand the test of time. If you want metal-free fillings to replace your old ones or need to save a compromised tooth with a porcelain crown, Dr. Carter can restore your teeth and smile.
Why Choose Transforming Smiles for Restorative Dentistry?
1600+ Hours Of Advanced Restorative Training & Education
Metal-Free Restorative Materials For Exceptional Aesthetics & Biocompatibility
Mercury-Free Dentistry That Keeps Patients Healthier
What if I Do Nothing?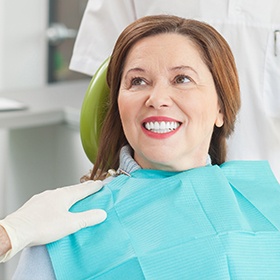 Far too often, people think that if broken teeth aren't currently hurting, there's no big hurry to repair them. While we respect our patients' priorities, we do want to encourage you to keep in mind that more extensive dental work may be in your future if doing nothing is your preferred path forward. Dental injuries, unlike other areas of the body, can't heal themselves over time, allowing for more severe infection and physical harm to set in. Restorative dentistry (such as crowns and fillings) is the best solution available for preserving teeth and helping your smile stay whole and functional.
Dental Crowns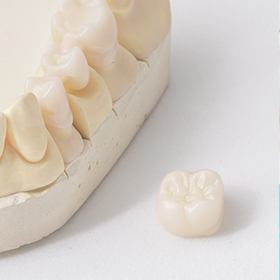 Dental crowns are often recommended when natural teeth have suffered significant damage or decay. This style of customized restoration has a two-pronged effect, both preserving what remains of the natural structure while also rebuilding and revitalizing its original shape and strength. Dr. Carter is happy to offer top-tier porcelain materials so that your new smile addition blends in beautifully while still functioning at a high level.
Learn More About Dental Crowns
Mercury Free Dentistry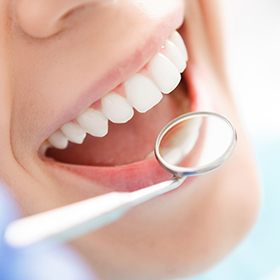 When it comes to the health and overall quality of life of his valued patients, Dr. Carter takes absolutely no chances. That's why our practice has eliminated mercury from all restorative solutions, including amalgam fillings and metal crowns. Instead, we use composite resin and dental porcelain to create lasting improvements that are not only safe, but attractive enough to seamlessly preserve your sense of self-confidence.
Learn More About Mercury Free Dentistry
Tooth-Colored Fillings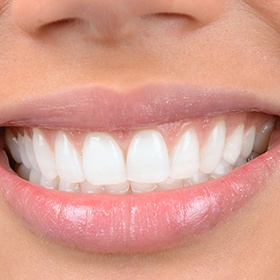 When repairing damage caused by tooth decay, composite resin is our ideal material here in Lawrenceville. It comes in several different enamel-like shades that can be matched precisely to your smile's natural color while also providing plenty of flexibility, allowing for smaller, more conservative fillings that better preserve healthy tooth structure. The lack of metals is also safer, and patients won't experience excessive sensitivity when eating hot or cold foods.