Teeth Whitening - Lawrenceville
Brighter Smile, Better Confidence with Teeth Whitening
At the Lawrenceville cosmetic dental practice of Dr. Carter and Dr. Zafrani, we offer teeth whitening solutions for patients to brighten their smiles. Our advanced Opalescence services offer stunning smile makeovers for patients who want to trade dull for dazzling. Over time, teeth are likely to yellow or darken in color. Although regular cleanings and over-the-counter whitening products can remove some surface staining, professional teeth whitening can penetrate deep stains and significantly lighten the color of your teeth.
Why Choose Transforming Smiles for Teeth Whitening?
Opalescence Brand Products For Proven Improvements
In-Office & Take-Home Whitening Available
Personalized Smile Makeover Plans
Outstanding Convenience & Stunning Improvements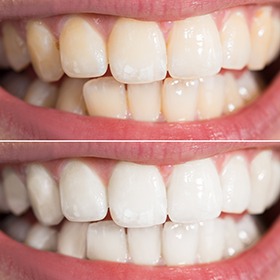 If you are looking for fast, dramatic results, in-office whitening with Opalescence can brighten the enamel by several shades over the course of a single appointment. If flexibility is your priority, we may recommend take-home teeth whitening kits as an alternative, which can be used on your own schedule and in the comfort of your own home. Yellow, brown, and even some gray stains respond to professional Opalescence teeth whitening. To maximize your smile's potential, Dr. Carter or Dr. Zafrani may recommend pairing professional whitening with other cosmetic dentistry treatments such as bonding or porcelain veneers as part of your overall smile makeover.
Give Back To Those Less Fortunate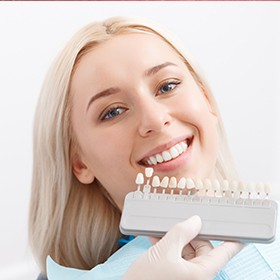 When you schedule your appointment for teeth bleaching, don't forget to ask about Brighter Smiles for Brighter Futures, which allows you to whiten your teeth and fight breast cancer at the same time.
Our Lawrenceville dental office is conveniently located for Gwinnett County, Atlanta, Duluth, and Suwanee residents. Call today to set up your teeth whitening appointment and take advantage of all our dental services.