Smile Makeovers
Enjoy Your Ideal Smile At Last
At the Lawrenceville dental practice of Dr. Bruce Carter and Dr. Zafrani, our team can create a personalized smile makeover plan just for you! Attractive teeth can improve your quality of life in wonderful ways – not only do they increase self-confidence, but they can also help you make better first impressions in work and social settings. Research has even shown that people with attractive smiles are perceived as being younger, friendlier, and more successful than those who aren't so lucky. Contact us at Transforming Smiles in Lawrenceville if you'd like to schedule an initial consultation.
Why Choose Transforming Smiles for Smile Makeovers?
Graduate of LSU Cosmetic Dentistry Continuum Level II
Comprehensive, One-On-One Smile Consultations
Metal-Free, All-Porcelain Dental Materials For Optimal Aesthetics & Health
Do I Need A Smile Makeover?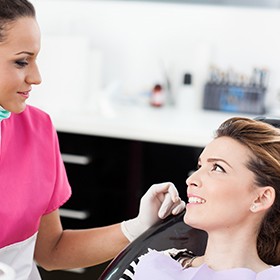 If you're looking for more success at work, in romance, or in social settings, consider the benefits of a smile makeover. At our Lawrenceville cosmetic dental practice, we offer many services that take your smile from grim to gorgeous. With aesthetic options like teeth whitening, porcelain veneers, tooth-colored fillings, dental implants, and porcelain crowns, Dr. Carter and Dr. Zafrani can customize a smile makeover that will transform your appearance.
Your Smile Makeover Consultation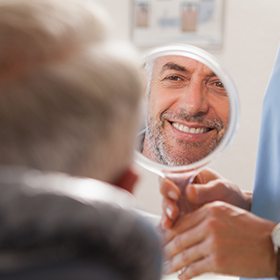 At your smile makeover consultation, you will meet Dr. Carter or Dr. Zafrani to discuss your ideal smile and what features interest you most in creating a better, brighter smile. Bring pictures to your consultation to give Dr. Carter or Dr. Zafrani a good idea of your goals. Dr. Carter or Dr. Zafrani will evaluate your facial features, listen to your concerns, and then design a unique plan to make your smile bright and beautiful.
Enjoy Your Dream Appearance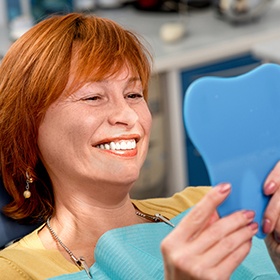 Dr. Carter and Dr. Zafrani will create a makeover based on what smile you want to achieve. First, you must consider what you don't like about your smile:
Are your teeth crooked or uneven?
Do your teeth look yellow, dull, or darkly stained?
Are your teeth chipped or cracked?
Do you have gaps between your teeth?
Are you missing teeth?
Do you have large, metal fillings?
Are your teeth misshapen or worn down?
Do you hide your smile because you want to keep your teeth out of sight?
Are you ready for a smile makeover?
We Transform Smiles Every Day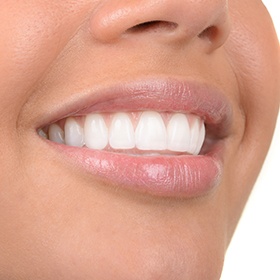 At our Lawrenceville dental practice, Dr. Carter and Dr. Zafrani can give you an unforgettable smile. Let a smile makeover be your first step toward a new chapter in your life! We're conveniently located for Gwinnett County, Atlanta, Duluth, and Suwanee residents. Call today to schedule a smile makeover consultation with Dr. Carter and Dr. Zafrani.