Implant Supported Dentures - Lawrenceville
Permanent, Secure Tooth Replacement with Immediate Hybrid Prosthetics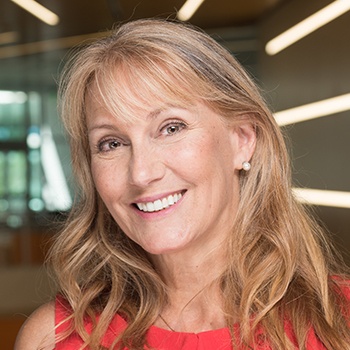 Do you rely on a denture to replace your multiple missing teeth? Are you constantly worried about it moving around in your mouth and even falling out unexpectedly? These are very common concerns, and for patients looking for a more reliable solution, Dr. Carter and Dr. Zafrani are ready to offer one: implant supported dentures. With them, he can give you a smile that is not only beautiful, but extremely strong and reliable as well.
Why Choose Transforming Smiles for Implant Supported Dentures?
Preserve Jawbone Health & Prevent Deterioration
Comprehensive Implant Placement & Restoration In 1 Convenient Office
Experienced & Dedicated Dentist With 1600+ Hours of Advanced Training
What Are Implant Supported Dentures?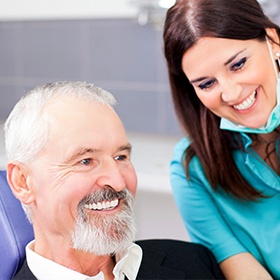 Above the gum line, implant supported dentures look just like regular ones, consisting of ceramic teeth attached to an acrylic base that is colored to look like gum tissue. However, what lies underneath is what makes them special.
Instead of relying on small metal clasps or denture adhesive to stay in place, implant dentures are secured directly to the jawbone using four to six dental implants that act as new tooth roots. This gives them a hold and security a traditional prosthetic simply can't match.
The Advantages of Implant Supported Dentures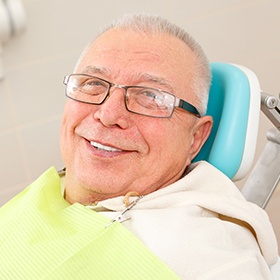 Stability: Dental implants are made out of titanium and bond directly to the jawbone just like real tooth roots, ensuring that once a denture is in place, it's guaranteed to stay there.
Longevity: Most regular dentures start to lose their fit after just a few years because the jawbone naturally shrinks and changes shape. Implants, however, stimulate the bone and enable it to remain strong, which in turn helps an implant denture maintain its fit for much longer.
Better Bite: Traditional removable dentures typically restore about 20% of a patient's bite force. Implant dentures, however, bring back about 70%, helping a patient enjoy a more varied and nutritious diet with ease.
Are Implant Dentures Right For You?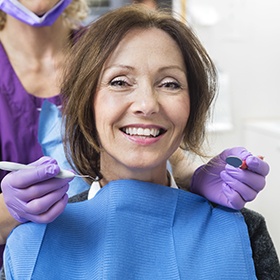 Candidates for implant dentures typically have stable overall health, good dental health, as well as an adequate amount of healthy jawbone to support the implants. Dr. Carter or Dr. Zafrani can let you know if this treatment would be right for you during a one-on-one consultation. If there is anything that prevents you from getting an implant denture, he can help you become a qualified candidate as well.
With implant dentures, Dr. Carter or Dr. Zafrani can bring back both your bite and confidence all at once, ensuring that the next time you sit down to eat or speak with a friend, the last thing on your mind will be your teeth. To schedule a consultation, give us a call today.