Tooth-Colored Fillings - Lawrenceville
Safe, Durable, Tooth-Colored Fillings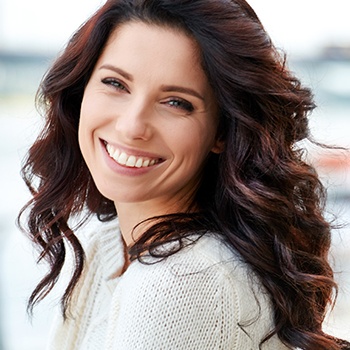 Here in Lawrenceville, GA, Dr. Carter is proud to use tooth-colored composite resins for treating the dental damage caused by cavities. Not only is this restorative solution very image-friendly, but the materials our practice uses are also safe and reliably durable. If you already have dark amalgam fillings in your smile, you may be a good candidate for replacements. To explore your options further, please contact Transforming Smiles today and schedule an appointment.
Why Choose Transforming Smiles for Tooth-Colored Fillings?
Mercury-Free Restorations For Added Safety & Aesthetic Value
30+ Years of Restorative Expertise
Modern, Comfortable Office Space
What are the Benefits of Tooth-Colored Fillings?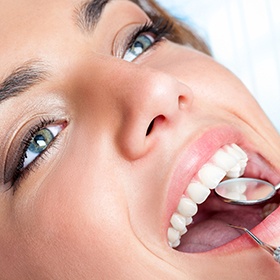 Tooth-colored fillings offer several valuable advantages when compared with traditional amalgam. Safety is the most important benefit – we will not risk your health with amalgam, which can contain as much as 50% mercury. While the ADA and the FDA agrees that amalgam fillings are reasonably safe, Dr. Carter strongly prefers the aesthetic appearance and reliable durability of composite resin fillings.
As the name implies, tooth-colored fillings are also much more cosmetically appealing. The composite resin material we use comes in a wide spectrum of shades that can be precisely matched to your original enamel. This flexible filling forms a strong bond with the remaining structure, which will reduce temperature-related sensitivity and protect the smile against the threat of breakage. Overall, small and medium composite fillings can last for up to a decade or even longer. At Dr. Carter's office, we believe in conservative dentistry – this means that the more natural tooth structure we can successfully preserve, the better off your smile will be for the future.
Post-Operative Tooth-Colored Filling Instructions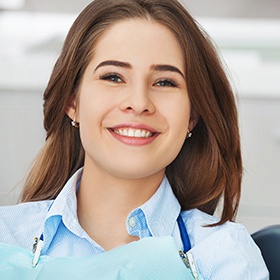 Following the placement of your new filling, you may experience some mild sensitivity. This sensation should only be temporary, though. Additionally, it's important for patients to exercise caution when enjoying tea, coffee, or other staining foods and beverages, as these substances could gradually discolor the composite resin structure over time. The placement of a clear, plastic sealant over the filling may help prevent this effect.
Transforming Smiles is conveniently located for patients who live in Gwinnett County, Suwanee, Atlanta, Duluth, or surrounding communities. Be sure to schedule an appointment today with Dr. Carter to have your cavities corrected with attractive, mercury free, and tooth-colored fillings.