Tooth Extractions - Lawrenceville
Our Extractions Are Safe, Smooth & Comfortable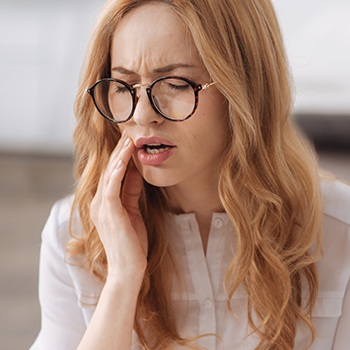 At Transforming Smiles, we will always strive to help patients maintain a full set of strong, healthy teeth for life. Unfortunately, unexpected circumstances can arise that may require one or more to be extracted from the mouth for the sake of your overall wellbeing. Rest assured that Dr. Bruce Carter and Dr. Zafrani will handle this procedure comfortably and smoothly when it's deemed necessary, providing sedation dentistry as needed to help patient feel at ease from beginning to end. Don't hesitate to contact us if you have any questions, or if you're ready to schedule a first visit.
Why Choose Transforming Smiles for Tooth Extractions?
Conscious Oral Sedation Available
Over 3 Decades Of Tried-And-True Clinical Expertise
State-Of-The-Art Dental Implants For Optimal Tooth Replacement
Why Do Teeth Need To Be Extracted?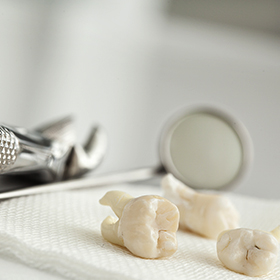 When a tooth is too badly injured or decayed to be successfully preserved, removal is the only option left. Dr. Carter or Dr. Zafrani may recommend this procedure when the following circumstances are present:
The tooth has a large infection that won't respond to root canal therapy.
The tooth is obstructing other, nearby teeth from properly erupting into the patient's smile. These may be primary/baby teeth or adult teeth, depending on the person's stage of development.
The tooth has suffered too much physical trauma to be restored with a filling or crown.
The patient is in need of braces and one or more teeth must be removed to make way for proper orthodontic movement.
The Tooth Extraction Process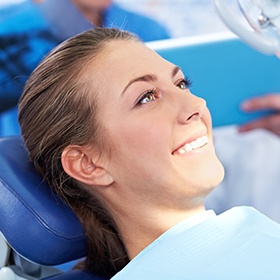 If the tooth is fully emerged through the gumline and visible to Dr. Carter or Dr. Zafrani, a simple extraction will likely be all that's required to remove it. This process involves a gradual loosening of the tooth before it's carefully removed with forceps. In most cases, patients will only need local anesthetic to feel comfortable. However, surgical extractions may become essential in the following cases:
The tooth has overly large or curved roots.
The tooth hasn't fully erupted yet.
The tooth has broken away from the patient's gum line.
Oral conscious sedation is available here in Lawrenceville upon request to help patients feel calm and at ease throughout these procedures. Any discomfort will be kept to an absolute minimum!