Children's Dentist - Lawrenceville
We Love Helping Growing Teeth Thrive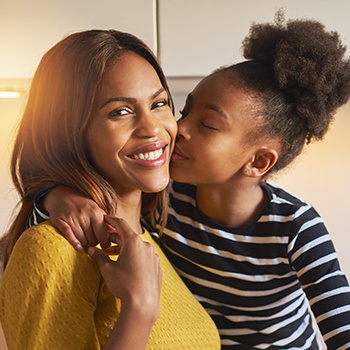 At Transforming Smiles, our team is proud to regularly care for the dental needs of patients as young as three! By offering family-friendly care that includes children, we can make these important appointments even more convenient and manageable for parents with busy schedules. If you notice that your child is struggling with a dental problem before the age of three, you can always contact us in Lawrenceville as well for experienced assistance.
Why Choose Transforming Smiles for Children's Dentistry?
Safe Oral Conscious Sedation Available
Over 3 Decades Of Trusted Clinical Experience
Protective Sealants & Fluoride Supplements Available
Happy Visits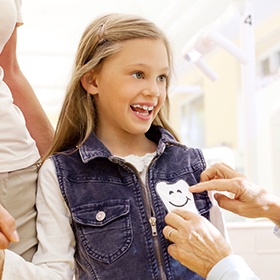 Dr. Carter and Dr. Zafrani encourage parents to schedule a first appointment for children here in Lawrenceville when they're around the age of two. This visit will be very short and gentle – our top goal is to help young patients become accustomed to the sights, sounds, and friendly faces here at Transforming Smiles. Then, once they're a little older, we can start performing checkups, tooth-by-tooth inspections, and periodontal exams in a much more comfortable environment. Dr. Carter or Dr. Zafrani will also assess the development of their teeth and overall bite, checking for any potential concerns that may require intervention.
Regular Checkups and Hygiene Visits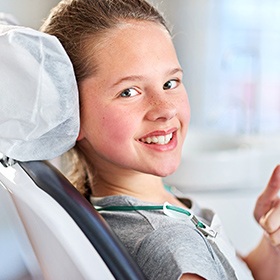 As children grow, it's important to schedule ongoing checkups and professional hygiene visits for them every six months on average. Our team members can also teach them proper oral homecare techniques, including good brushing and flossing strategies. We'll be sure to make the lessons fun!
Dental Sealants and Fluoride Supplements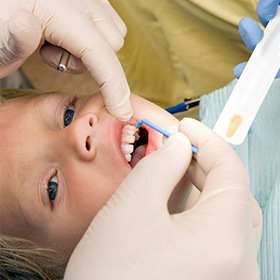 Dental sealants and fluoride supplements provide valuable extra boosts of protection against the threat of tooth decay for growing smiles. Sealants are thin, tough coatings that cover the chewing surfaces of hard-to-reach back teeth (premolars and molars), blocking out pesky food particles and infectious bacteria that may settle into place there otherwise. Meanwhile, fluoride is a natural mineral that attracts other fortifying minerals, strengthening tooth enamel and effectively reducing the risk of cavity development. Both of these services are quick, easy, and pain-free.
In some instances, Dr. Carter or Dr. Zafrani will use CTx3 gel to protect your child's teeth from decay. This gel is used to remineralize enamel and neutralize the acidity that can occur in some children's mouths. Dr. Carter and Dr. Zafrani wants your child to have a bright, beautiful smile, which is why he uses CTx3 gel to prevent caries and deterioration.
Optimal Oral Health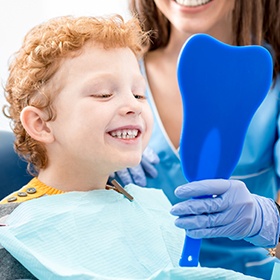 At our Lawrenceville children's dentistry practice, let us help your child learn the importance of oral health. In some cases, Dr. Carter or Dr. Zafrani may refer your child to a pediatric specialist. We will always help you make the best choices for their dental health care. Families of all shapes and sizes from Gwinnett County, Atlanta, Duluth, Suwanee, and all surrounding areas are always welcome.