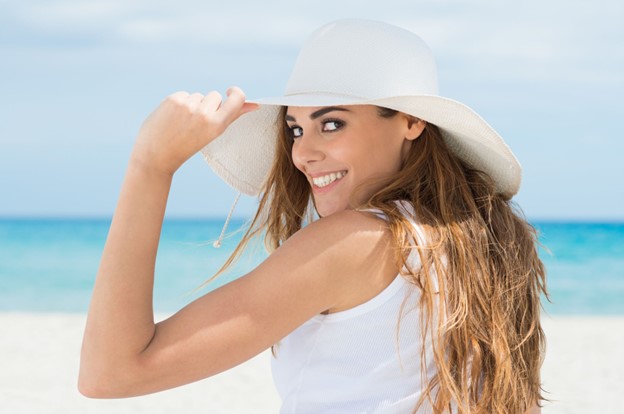 There are probably plenty of fun things you'd like to do this summer—trips to the beach, cookouts with friends, and poolside shenanigans are just a few of your options! But have you thought about seeking cosmetic treatment for a brighter smile to enjoy throughout your summer and beyond? Many people these days turn towards different cosmetic solutions to enhance their smiles and improve the quality of their lives. Here are three of the most popular cosmetic treatments that are perfect for your smile this summer.
Teeth Whitening
Teeth whitening is a fantastic and effective option if you're unhappy with the shade of your teeth. Your dentist has access to special tools and medical-grade bleaching agents that are stronger than anything you can buy at the store. They'll be able to safely polish your teeth in a matter of minutes, removing any visible surface stains and giving your smile a brighter and whiter glow.
These results are fully visible within a week or two and can last from six months to two or three years; definitely long enough for the summertime! Your dentist can also send you home with a whitening kit that contains special gels and custom-made mouth trays. Per their instructions, you can use this kit to whiten your teeth at home on your own for similarly impressive results.
Direct Bonding
Sometimes a small chip or crack in one of your teeth can be quite noticeable and detrimental to your confidence! But direct bonding is another effective and conservative cosmetic solution that is perfect for correcting minor physical flaws in your teeth.
Your dentist will use a small amount of composite resin and mold it to the tooth to mask any imperfections. They will then harden it using a curing light, and that's it! This treatment can last for up to 10 years or more with proper oral hygiene, and the results are gorgeous.
Porcelain Veneers
If you feel like your smile might need a little more work to look as good as it could, porcelain veneers might be your best bet. Your dentist will bond small, very-thin sheets of porcelain to the outer surfaces of your teeth, significantly improving their appearance. They have many practical applications including:
Great for fixing minor chips and cracks in your teeth.
Can close obvious gaps between your teeth.
Make your teeth appear whiter and straighter.
Porcelain veneers can also last for 10 – 20 years if you take good care of them! Between their longevity and their usefulness, they're a fantastic option for giving your smile the summer makeover it deserves.
This summer, you deserve to have a big and bright smile on your face while you're enjoying yourself. Visit your dentist to see if any of these cosmetic treatments are a viable option for you.
About the Author
Dr. Bruce E. Carter is proud to serve patients and families in the Lawrenceville area. His practice offers a wide range of services including cosmetic options like teeth whitening, veneers, direct bonding and more! Dr. Carter received his DMD from the University of Florida College of Dentistry and is a Fellow of the Academy of General Dentistry, while also maintaining membership in many other professional organizations. If you have any questions for Dr. Carter or would like to schedule an appointment, feel free to contact him online or by phone: (770) 995-7616.