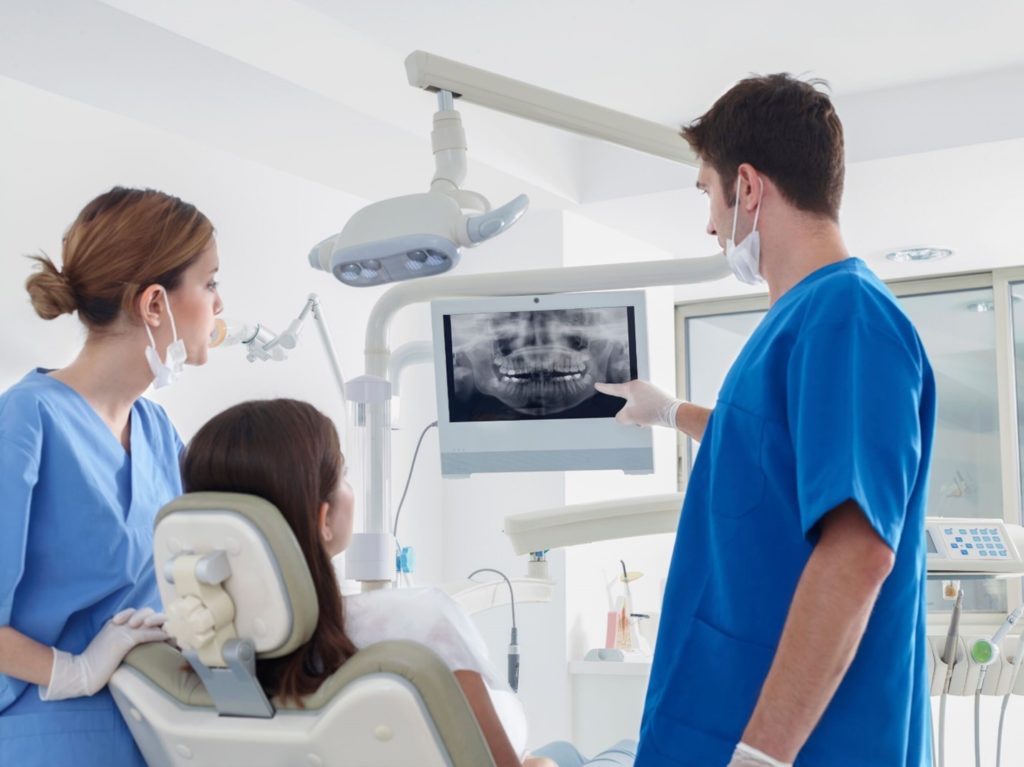 If you've ever broken a bone, you've probably gone to have X-rays taken of the internal damage. But did you know that X-rays have many other uses, and are also a crucial part of regular dental checkups? Here's what you need to know about the purpose that these images serve when it comes to dentistry and why they're an important contributor towards maintaining good oral health.
Why Are Dental X-Rays Important?
X-rays allow us to see through the soft tissues of our body to get a closer look at our bone structure. This is very important in dentistry, as it allows your dentist to view many of your oral structures that are normally hidden, including the roots of your teeth, incoming wisdom teeth, and more. They're also important for spotting potential problems. Dental X-rays can reveal the following:
Cavities and tooth decay in both teeth and fillings.
Hidden cysts or other types of tumors.
Bone loss in the jawbone due to gum disease or osteoporosis.
Dental abscesses or infections around the roots of teeth.
How Often Are Dental X-Rays Needed?
Your dentist will usually want to take X-rays of your mouth during your first appointment with them, to establish a baseline for your current oral health. After that, the frequency of dental X-rays will depend on your individual circumstances.
If your mouth is relatively healthy, you should only need dental X-rays taken every few years. However, if you're struggling with gum disease, tooth decay, or are at a higher risk for some other oral health concern, your dentist might want to take X-rays of your mouth every six months or so—detecting issues early on is imperative, and X-rays greatly assist with this.
Are Dental X-Rays Safe?
Even though dental X-rays do involve some radiation, the levels are very low and considered safe for both children and adults. Some dentists can even use digital X-rays instead of developing them on film, lowering the risk of radiation exposure even further.
You'll also be given a leaded apron to wear over your torso, belly, and pelvic region to prevent any unnecessary radiation exposure to your vital organs. However, if you are pregnant or believe you might be pregnant, you should avoid all types of X-rays—radiation is not safe for developing fetuses.
If your dentist wants to take X-rays of your mouth during your dental checkup, it's absolutely nothing you need to worry about. This will allow them to get a better idea of what's going on inside of your mouth so they can ensure it receives the care it needs.
About the Author
Dr. Bruce E. Carter has been practicing dentistry for over three decades and he is proud to serve patients and families in the Lawrenceville community! Dr. Carter completed his DMD at the University of Florida College of Dentistry and is a Fellow of the Academy of General Dentistry. His practice offers a wide range of services including preventive, cosmetic, restorative options and more. If you'd like to schedule an appointment or get in touch with Dr. Carter, you can contact him online or by phone at (770) 995-7616.