Dentist – Lawrenceville, GA
Get to Know
Bruce E. Carter, DMD, PC
Over the years, Dr. Bruce E. Carter has developed a tried-and-true reputation as a cosmetic and restorative dentist who provides not only undivided, one-on-one attention to patients in need, but treatment that's always thorough and clinically outstanding as well. Keep reading below to learn more about his background and educational expertise:
How Long Have You Been Practicing?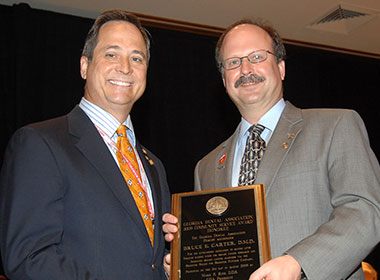 Dr. Carter first started practicing in 1985, which means he's been serving patients and improving smiles for well over three decades so far.
Where Did You Study Dentistry?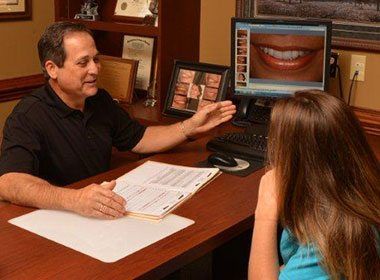 Dr. Carter chose to achieve his Doctor of Dental Medicine at the University of Florida College of Dentistry. He also attended the Louisiana State University School of Dentistry, where he completed the Cosmetic Dentistry Continuum Level II.
What Kind of Advanced Training Do You Have?






When it comes to continuing education, Dr. Carter has gone above and beyond in every way. He is a Fellow of the Academy of General Dentistry and has completed over 1600 hours of advanced training since leaving dental school. These courses covered all sorts of advanced dental restorative procedures, implant dentistry, cosmetic dentistry, and full/partial dentures (including implant-retained dentures).
Dr. Carter's studies have also taken him to several of the most prestigious dental organizations in the world. He has finished level six of the Pankey Institute for Advanced Dental Education, where he received in-depth knowledge of the restoration of complex dental problems. He furthered his education in complex treatment planning and gingival plastic surgery at the Kois Center in Seattle, WA. He has also studied with Dr. Arun Garg's Implant Seminars and through the Pikos Institute, where he focused on implant dentistry and gingival (gum) plastic surgery.