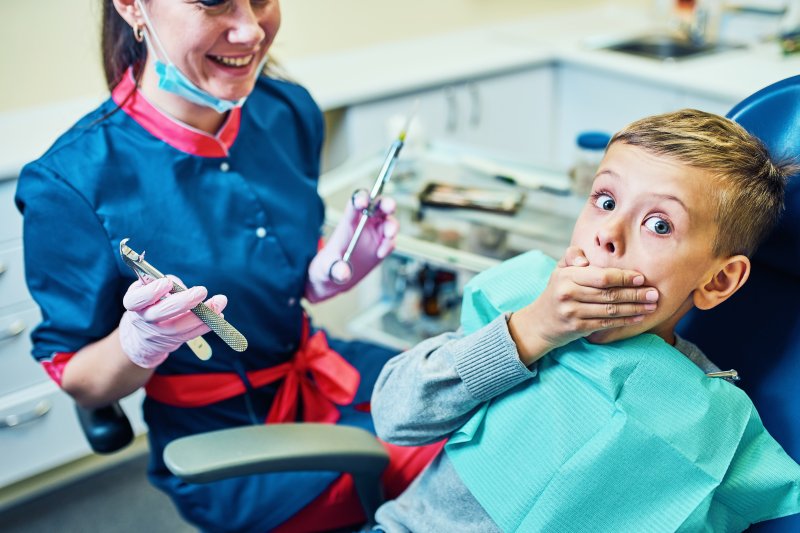 Seeing the dentist at least twice a year is crucial for maintaining a clean and healthy smile. So, how come some people avoid scheduling an appointment? Even if you are experiencing various concerns about getting dental care, there are always steps you can take to overcome them. Keep reading from your dentist in Lawrenceville to learn five common reasons people hesitate to visit them and why there's nothing to fear!
Dentophobia
This is the fear of seeing a dentist for dental care. Some people are simply afraid of the sharp objects they find in the dental office, while others are triggered by a past traumatic experience. This can make them unable to seek dental treatment for a long time. For this reason, it's important to find a dentist you can bond with. By feeling close to them, you'll feel more comfortable about them working on your teeth.
Embarrassment
There are many people who haven't seen their dentist in a long time, or they don't clean their teeth regularly as recommended. This can lead them to feel shame or embarrassment, and choose to avoid being judged rather than receive dental care. However, if you visit a dentist you trust, then you can be sure they'll be happy to see and help you when you arrive!
Issues with Insurance
Whether a person can't afford insurance, or their plan is too high to afford treatment, their situation can cause financial hardship and stress. Money is a major factor for dental procedures, and without a secure backing, people tend to avoid care altogether. That's why it's important to ask if your dentist can create a payment plan for you, that way your essential treatments can be more convenient.
Lack of Symptoms
Some people don't currently feel or have any symptoms, so they might assume dental care is unnecessary. However, getting a regular checkup is crucial for maintaining healthy teeth by monitoring developing issues and treating them early on. The safest way to be certain your smile stays in good condition is by visiting your dentist.
"I Forgot"
Life can sometimes keep you busy, making it easy to forget about your next dental appointment. To help you remember, you can create reminders on your phone, write it in your calendar, or even set up notification calls or emails from the dental office.
By knowing how to rise above your concerns about visiting a dentist, you can feel more confident when seeking dental care. Speak with your dentist, and they'll be more than happy to help ease your troubles.
About the Practice
At Transforming Smiles, we pride ourselves in providing outstanding, comprehensive, and passionate dental care. Our dentist—Dr. Carter—has over 1600 hours of continuing education under his belt and offers multiple advanced treatments, including preventive, restorative, and cosmetic services. If you have concerns about dental care but would like treatment, don't hesitate to visit our website or call us at 770-995-7616.