Dental Implant Process
We Take Care Of Every Stage of Dental Implant Treatment
Do you have lost or broken teeth? Many dental patients are concerned with their smile, but Dr. Carter can help! We regularly perform dental implant placement and restoration here in Lawrenceville. Our team enjoys assisting patients in their time of need and helping them recreate their smiles even after extensive tooth loss. If you think you would benefit from state-of-the-art dental implants, then please contact us today.
A dental implant is a tiny, titanium screw that is placed deep into the gums and bone of the empty tooth socket. After time, nature will take its course and the bone will fuse with the dental implant. This creates a stable, artificial tooth root. Dental implants are used to anchor a dental crown or similar restoration, replenishing the tooth's function and form to a patient. These restorations are painstakingly designed to be very durable and aesthetically pleasing.
Why Choose Transforming Smiles for the Dental Implant Process?
In-House Surgical Treatment & Restoration For Maximized Convenience
State-of-the-Art Training From Pankey Institute, Pikos Institute & More
Beautifully Customized & Metal-Free Tooth Replacement That Lasts for Decades
Comprehensive Treatment From Beginning to End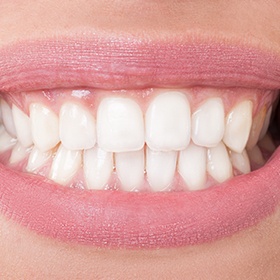 During your initial appointment with Dr. Carter, he'll evaluate your jaw bone density and the health of your gums. We want to check if your dental implant will successfully bond with your jaw tissue before we take further action. When it's decided that you qualify for dental implants, we will plan your treatment.
First, Dr. Carter will surgically place your dental implant within the jaw bone and gum tissue. This will be followed by a period of recovery during which your new implant will fuse with your soft tissue and bone.
Once we've determined that your dental implant surgery was a success, our team will attach an all-porcelain crown to your dental implant. Dental implants can also be used to retain bridges or fixed hybrid dentures – our restorative recommendation will depend on your personal needs and preferences. Each of these smile solutions can be made to look like a patient's actual set of teeth and are created to be essentially permanent. Speak with Dr. Carter to learn more about the many uses of dental implants and the benefits of bridges and fixed hybrid dentures.
Start Exploring Dental Implants Today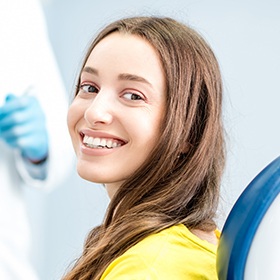 Please contact us to discover if you qualify as a dental implant candidate. Dr. Carter is happy to place and restore dental implants for patients from Lawrenceville, Dacula, Snellville, Duluth, and surrounding communities. If your dental implant consultation will be your first visit to Dr. Carter's office, please take a look at our new patient information page. We can't wait to help rejuvenate your smile!